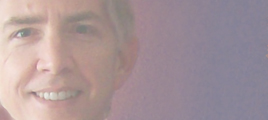 Medical Illustration
Scott has done work for some of the top orthopedic companies in the industry and his years of experience have taught him how to selectively emphasize and visually communicate complex medical procedures and individual product features to the audience- effectively and efficiently.  He knows how to identify what you need to show, and illustrate it so people can quickly understand.
Editorial Illustration
Holladay has spent years illustrating books and magazines for audiences of all backgrounds.  He knows how to capture both the concept and tone of the written word and express it visually in an engaging way.  His goal is that each illustration speaks to the eye, the mind, and the emotion of the reader.
Architectural Illustration
Scott's life-long love of architecture and design enables him to create images that see beyond the doors and windows to the essence of the form in space.  He sees, captures and illustrates the force of the designer's vision in each building- helping those that cannot see it to understand.